Tuesday - 27 / 08 / 2019
Colet House West Studio
The TSS Kirtan Collective with Margaret O'Keeffe
10
The TSS Kirtan Collective with Margaret O'Keeffe
The TSS Kirtan Collective with Margaret O'Keeffe
Kirtan is the yoga of sound. It is a call and response form of singing meditation in Sanskrit, the ancient language of mantra. The mantras are sacred sounds and word formulas that were discovered by sages of India over 3,000 years ago. The word Kirtan has Vedic roots and it means "telling, narrating, describing'. It is a part of Bhakti Yoga or the yoga of devotion. Devotion means different things to different people. That might be God, nature, religion or any practise that is sacred to you. All are welcome.
Chanting creates internal peace, confidence and joy. It soothes restless minds, promotes clarity of focus and helps dissolve anger and anxiety. It is a loving act of kindness that connects us to the universal consciousness we all share. You don't need to be a good singer to chant. This is not about giving a performance. The intention of Kirtan is to use the power of voice and mantra to meditate and come together in unity as one. It is a beautiful way to connect with the heart and generate a sense of wellbeing for oneself and others.
Margaret O'Keeffe, M.A., C.P.C.C. is a trustee of The Study Society and a co-founder of Curious Leaders, a coaching consultancy. She has studied the power of sound and vibrational healing with her teachers Nikki Slade, Gita Ben David, Chloe Goodchild and Michael Orminston. The experience of 'the voice' as a self-awareness journey forms part of the sense of identity ® methodology she shares with her clients. www.curiousleaders.com
£10 in advance (£5 members) or £12 on the door. All proceeds to support The Study Society charity which runs Colet House.
£5 Study Society Member's tickets are available on the door.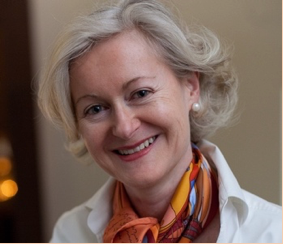 Donate to The Study Society here: https://studysociety.org/giving-back
Led by Margaret O'Keeffe
Held at Colet House in the West Studio
Tuesday - 27 / 08 / 2019
6:45 pm - 7:45 pm
Book online here :
Book Here